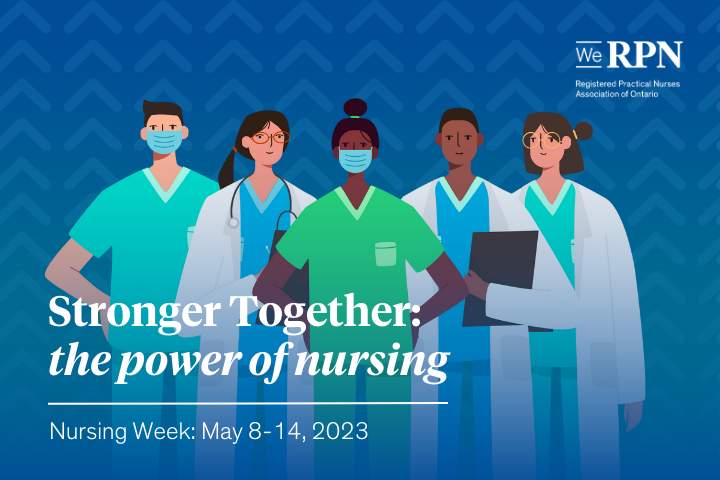 WeRPN's 2023 Nursing Week theme — Stronger Together: The Power of Nursing — exemplifies our belief that the nursing profession is more powerful when nurses stand together. When nurses unite, we have a strong voice to champion change across healthcare.
To celebrate this special week, WeRPN is proud to be hosting a series of FREE events aimed at recognizing and supporting our nursing colleagues. From educational and leadership sessions to wellness activities and our Nursing Now Awards Ceremony, we have something for everyone.
So mark your calendars and get ready to celebrate Nursing Week 2023 with us!