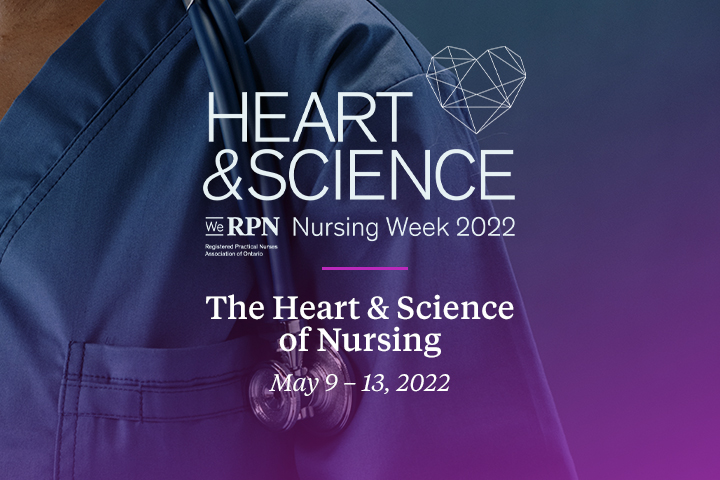 WeRPN is pleased to announce a virtual event series for Nursing Week 2022 taking place Monday, May 9 to Friday, May 13. We look forward to hosting daily events, which will be open and free for all nurses to attend.
Nursing has always been an intricate balance of art and science. This year's theme — The Heart and Science of Nursing — will honour RPNs for the dedication they display to their craft every day with presentations inspired by art, science and well-being.
Download the Nursing Week 2022 poster.
Download the Nursing Week 2022 program guide.
Watch the nominator videos below: